Wheelchair Diving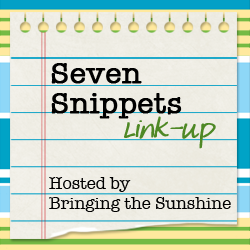 True story: I went to the gym this week with a personal trainer. He asked, 'You're 40, right?" I was shocked and offended, even though, yes, I'm 40. I was prepared to DENY DENY DENY when I asked him accusingly, "Why do you think I'm 40?" There was no way he could win that one, right? He replied, "I looked at your chart." Oh, ok. Rational, researched facts for the win.
Aidan got a huge new feeding chair this week with lots of bells and whistles. Liam thinks it makes him look like a mob boss.  So I shouldn't be surprised if his iPad soon has a button that says, "Come closer onto the plastic tarp."
I've been in the news for our incredible accessible housing project that many hands are coming together to build. For more information about and stories from this project, stay tuned to the Bowie House blog.
There have been so many beautiful acts of kindness done for Newtown, Ct. I wanted to share this one, Ben's Bells, created by a mom who lost her child to an illness years ago.
This TED talk is simply amazing. A woman who uses a power wheelchair redefines it as a source of freedom rather than restraint by taking it underwater. I've said it over and over that Aidan's power chair has changed his life for the better, giving him independence and a way to make decisions. It doesn't make his life smaller; it makes it bigger.
And here's another inspirational TED talk by a professional athlete who was in a biking accident. She talks about how we are so much more than what our body does.
Finally, a fun and thought provoking TED talk about our digital lives.
For more Seven Snippets, visit Bringing the Sunshine!