Snipping the Budget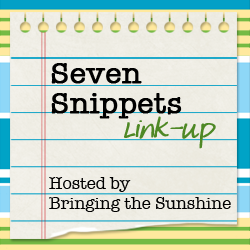 This week I received a letter from our Department of Health and Human Services. The way we receive respite hours is being completely changed. For those of you who have heard the phrase "balancing the budget on the backs of the elderly and disabled" I thought I'd give you a real life look into how that plays out.
First, what is respite, you ask? It's a break. Of course, we all need one. The thing is, Aidan requires a level of physical and emotional care that goes beyond typical parenting. Basically, I find someone to watch Aidan, train her, and the State pays her. Easy peasy. If I had two neuro-typical children I could leave them with friends; we could swap childcare. Aidan cannot be absorbed into someone else's family life. He has seizures and requires very close supervision, not to mention all of the other personal care he needs. This also means he can't be watched by that very responsible and not too expensive high school babysitter.
That really sound like I, the taxpayer, am paying for your, Aidan's family, babysitters. Um, yeah, kinda, and thanks for that. I can't stand the "my life is harder than yours" pissing contest because parenting is hard no matter what and some people have more challenging circumstances than us. I will tell you, however, that this is an income based service. We don't receive it automatically because of Aidan's diagnosis (or lack thereof), but because the State has looked at our numbers and qualified us.
We're in a recession so why are you complaining about making a sacrifice? Another great question. Actually, I didn't complain the first two times (just in the past 6 months) they cut our hours for this very reason. Aidan was born in the time of plenty and we had more respite hours than we could possibly use. What we receive for the entire year now was what we received each quarter when he was born. Some may call that excessive. We never used it. So here are the three main reasons I've gone bonkers this time…..
First, we may be losing services until September because they need time to transition to this new way of doing things. Really? Did no one see this coming?
The new system makes it so much harder for me to find a respite provider. Before, I could hire who I wanted. That person was considered a private contractor and she and I would sign a slip to confirm the hours she worked. I sent that to the State and she got paid. Now that person has to be an employee of the State. She has to attend an extensive training (haven't heard yet who pays for that) and get certified and put herself on a list to be available to other families, even if she only wants to work for us. This is not the kind of job that earns a living wage. It pays $9/hr with absolutely no benefits and never with any sort of guarantee of hours. This person will need to be supervised by the State instead of me (who is waaaay more qualified to decide who works with my child and how they're doing). I'm wondering, since I generally only use my respite hours after 5pm, will the State come out and supervise at that time? Will I continue to lose this service if I don't have someone at my house during regular work hours (which has never been the case before) because generally speaking, my respite providers already have full time jobs. The new system makes it more difficult to actually provide these services.
And this is my favorite, it should be yours too as these are your taxpayer dollars at work….."Because of the cost of running this program with employees (instead of private contractors), there may be a reduction in the number of hours of services." Translation: We've created MORE bureaucracy with the INTENT to save money which is done by providing LESS services and making things MORE complicated.
Any questions?
Stay tuned for the next edition: Snipping Therapy
For more Seven Snippets, visit Bringing the Sunshine!