Snippets Of Special Olympics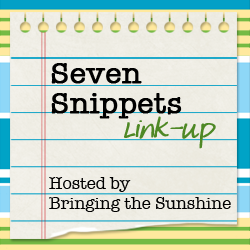 First let me say that for most of the six years of Aidan's participation in the Special Olympics, it's been cold and rainy. I definitely don't love that, but once you get there it's pretty hard to have your spirits dampened.

This was the first year that the school had ALL of the kids in the school line the hallways and sidewalk to the bus and cheer for the athletes as a big send off.
Having classmates high five and cheer for Aidan by name (there were way more than just the one voice you hear) is one of the reasons why INCLUSION ROCKS!
There's a good deal of wait time at the Special Olympics. Fortunately, there was also a big green open space for Aidan to drive in. This was the first year he's been able to entertain himself during that time. In fact, several teachers from his past came up to say hello, and well, I had to power him down to get him to engage with them. I was thrilled to have Team Aidan Captain Christie and her daughter join us. Brought back memories of Aidan crossing the finish line with Team Powerthirst, except this time he powered himself!
Here's Aidan competing in one of his races. For whatever reason he was the only one walking. That's why you see the other kid in a wheelchair circling back around. Aidan doesn't care much about competition; he just wants to go where he wants to go.
The volunteer you see in the clip above (guy with the hat) was great. When Aidan did the softball throw, he quietly said, "Aidan, come up here closer to the line so the competition doesn't get an edge on you."
AS IF! When they gave him the ball and started cheering, Aidan just held it, looked around and took in the praise. Eventually he let it go and collected his award for the whopping 2 inch throw.
We're so proud of our champion! And thank-you to his trainers and teachers and helpers and event organizers. SO much work goes into make this a fun and successful day. It's worth every tear and raindrop.
(Is she sizing up her competition for next year cuz I think he's saying, "Bring it girl!")
For more Seven Snippets, visit Bringing the Sunshine!
Post edited on May 30, 2012 to include better pictures.