Snippets of Family Adventure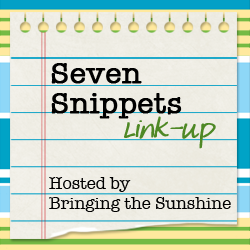 It's not easy to find a place to go as a family that will be fun for all of us and accessible, not to mention free. If I had my way, we'd be on the beach every weekend. That was do-able when Aidan was smaller and Garreth would carry him. Not so much now. We are fortunate to have a beautiful path in the woods near us that is perfectly accessible. In a brief moment of sunshine last weekend, we took a family trip.
Aidan did some great independent driving.
I really wanted a cute picture with Aidan. Can you tell what he wanted?
Liam thought a walk in the woods was a great opportunity to stalk us.
In response, Garreth not only whistled the mockingjay tune but seized the moment to yell, "KATNISS!" (If you don't know what I'm talking about it's because you are the only person left who hasn't read or seen the Hunger Games. Your life is incomplete.)
Garreth grabbed Liam for a father/son shot which quickly disintegrated into a wrestling match.
These are the cutest pics I could get of my boys.
I'd say a good time was had by all.
For more Seven Snippets, visit Bringing the Sunshine!