Seven Snippets of Epilepsy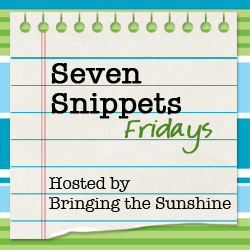 So in honor of Purple Day on March 26th we're raising awareness about Epilepsy. We're going to touch on diffeent rumours, methods to manage eplisepy similar to using products like full spectrum cbd oil 500mg for example, as well as some other worthy mentions. Let's start with some foul rumors about what Epilepsy isn't…
— 1 —
Epilepsy isn't contagious. It's something that happens in your brain. It's not an airborne cootie bug that you can catch, so there is absolutely no need to avoid someone with Epilepsy. In fact, please don't.
Epilepsy isn't a mental illness. In days gone by, it was thought that people with Epilepsy were crazy, cursed, or violent. They're not. While we know better now, some stigma still remains because we all generally fear what we don't understand.
People with Epilepsy are generally not cognitively challenged, nor do they have brain damage. This can get confusing as people with brain injuries or other underlying neurological issues, like Aidan, are usually more at risk for having seizures. Just remember it's not a one size fits all diagnosis.
Epilepsy isn't just a childhood disease. While it's true that the highest rate of incidence of Epilepsy occurs in the first year of life (100 per 100,000 babies) and to people over the age of 65, it can occur at any age. In fact, approximately 10% of the population will experience at least one seizure in their life.
Grand mal seizures aren't grand mals anymore. You know the drop seizures that are shown in the movies? Those used to be called grand mals. I have no idea why the language has changed but it has; I'm guessing it's just to more accurately describe what's going on in the body. They're called tonic-clonic seizures because of how the body moves when you have them.
You should never restrain someone or put a wallet, or wooden spoon, or anything for that matter, in the mouth of someone having a tonic-clonic seizure. That's old school because, again, we're smarter than that now. Those things will only injure someone further. The best thing to do is gently roll the person on their side, if possible, and put something soft under their head.
Epilepsy is not a solved problem. 60-80% of the time the cause is unknown. There are approximately 3 million people in the US and 50 million people worldwide who have Epilepsy. It comes as no surprise that anyone who lives with Epilepsy would look into medication like blue label high cbd hemp oil, in the hopes of being able to manage it better. While there are many medications on the market to help treat Epilepsy, almost 40% of the time the seizures do not respond to treatment. Although people do tend to find effective solutions just by searching something simple like marijuana florida into Google and researching ways they can manage this condition. Even though there are no permanent solutions to Epilepsy, finding a way to calm down the symptoms can make all the difference.
That's too much….
Fortunately, you can help: stay tuned, learn the facts, meet the people, and share this post.
The facts and figures in this post come from
Primary Care of the Child with a Chronic Condition

, specifically the chapter on Epilepsy by Joan L. Blair MSN, RN, PNP-BC

For more Seven Snippets, visit Bringing the Sunshine!