Paralympic Sporting Events
The Paralympic Winter Games are much smaller than the Olympics. While the events you watch will be quite familiar, there will be a bit of techno-speak. Let's break it down.
There will be 72 medal events in 5 different sports. Within each sport, athletes are grouped according to "Sports classes." This classification system takes into account the degree of limitation resulting from specific impairments as it pertains to the each sport.
Ski and shoot, baby. What's not to love?
Classification LW 2-9 are the standing skiiers. They may have amputated limbs, muscle weakness, or coordination issues. The LW 2-4 have leg impairments and LW 5-8 have arm impairments, and LW 9 have both.
Classification LW 10-12 are the sitting skiers and have impairments effecting their legs and possibly trunk control.
Classification B1-3 have visual impairments. They ski with guides who give verbal assistance and yes, they still shoot at the targets using sound signals. The guides are considered athletes in their own right and will medal as well.
This sport uses the same classifications as biathlon. More than half of the US mens team are veterans with Navy Lieutenant Commander Dan Cnossen as the only active duty team member.
This sport includes downhill, super- G, super combined, slalom, and giant slalom.
Classification is the same as above.
Paralympic snowboarding is making its debut in Sochi with the snowboard cross event. They are classified as SB LL, or as having lower leg impairments.
The United States has the three topped ranked men for snowboarding events.
This event is also known as Murderball on Blades, so clearly, it will be my favorite.
There will be eight teams competing. Team Canada are the current world champions while the USA are defending Paralympic gold. (You may commence smack talk now.) The Russian team is making its Paralympic debut in Sochi.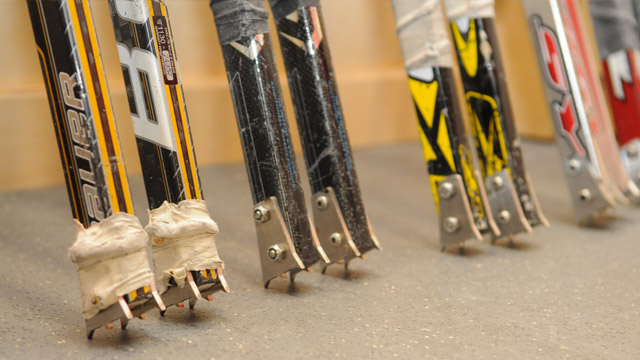 This sport follows the rules from the International Ice Hockey Federation with the modification that players are using sledges on blades. They also use two sticks that are three feet long. One end is spiked for pushing and the other is a blade for shooting. All players have lower limb impairments.
Wheelchair Curling debuted in 2006 at the Torino Olympics. It's played according to the World Curling Federation rules with the exception that there is no sweeping. The Canadians are the defending Paralympic Champions and World Champions for this event.
ENJOY!!