Birthday Snippets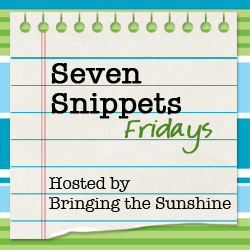 I usually complain that I don't get good pictures of Aidan, but boy oh boy did he produce photogenic joy for his birthday this year.
I'd say some tricked out wheels and independence is a great way to start your 11th year.
He loved getting gifts, though truth be told he mostly loved to drum on them and it took some coaxing to get him to open them.
There was some silliness with his brother and some love for his birthday balloon.
Of course there was cake and of course it was chocolate. We took Aidan to the store last week to choose his cake. Liam, the budding special educator, held the 2 choices up and then switched sides to make sure Aidan was choosing what he wanted instead of simply reaching on one side. Oh no, that boy wanted chocolate wherever Liam put it.
And here is the superstar who made birthday dinner. We decided it's time to teach Liam how to make some meals from start to finish, other than pancakes. First, it's a necessary skill. Second, he'll be helping out a lot as his daddy, the chef, will be taking night classes now. Liam made a mean Shepherds Pie.
Evan the Epilepsy Bear got to celebrate with Aidan. Last year I decided what I wanted to be when I grew up….a travel agent for a teddy bear. There are bears for many different diagnoses such as Down Syndrome, Autism, Congenital Heart Defects, Cerebral Palsy etc. I'll be blogging about the travels of Emma and Evan the Epilepsy bears. Sign up for a visit! Evan and Emma have EEG machines and will travel around the world to raise awareness about Epilepsy. Aidan certainly enjoyed their visit.
For more Seven Snippets, visit Bringing the Sunshine!